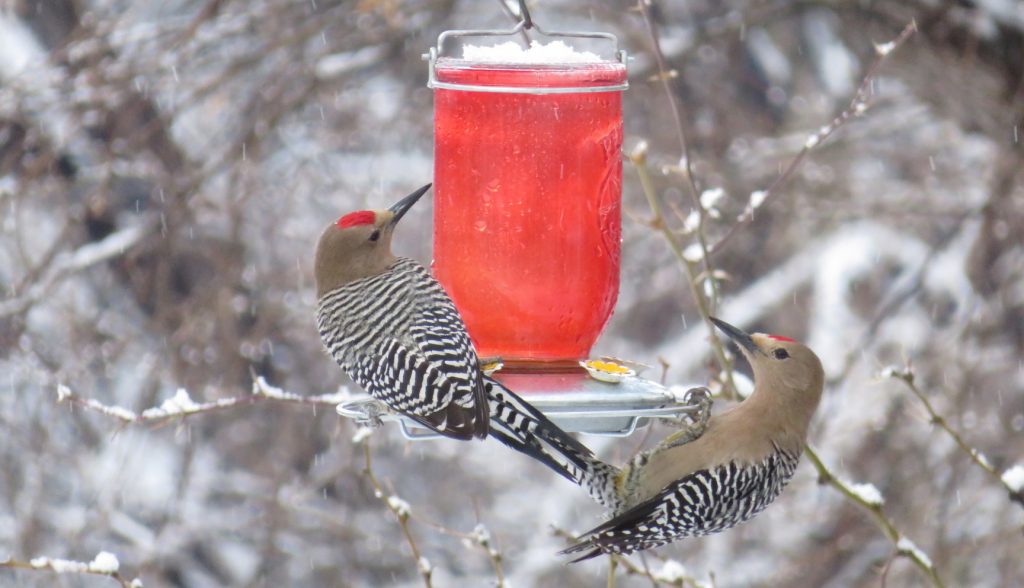 There is something magical about snow in the desert. It's unexpected, often rare. Last night we went to sleep to the sound of rain on the steel roof. Sometimes soft, like sleet. Sometimes hard as the water hardened to hail. This morning the sound was clearly unique, that of a dusting across the windows and corrugated metal sheets, the sound that only snow can make.
We set out by foot, to the end of my land, down into the San Pedro basin, and up the far west side. The goal was to overlook the entire valley from that higher vantage point, but the snow didn't let up and the visibility remained low. We walked back down into the San Pedro, past the three ranches on the far side, and then south up Page Canyon. Three miles in the flakes grew larger, wet, and sticky. Every few minutes we were shaking off the build-up on our hats, gloves, jackets and eyebrows.
I'll never outgrow the desire to romp in the snow as puppies do in their first winter. The smell, the sound, the crisp taste of the air. And today, that rare desert phenomenon came to Cascabel. Thank you Colleen for sharing the magic with me.