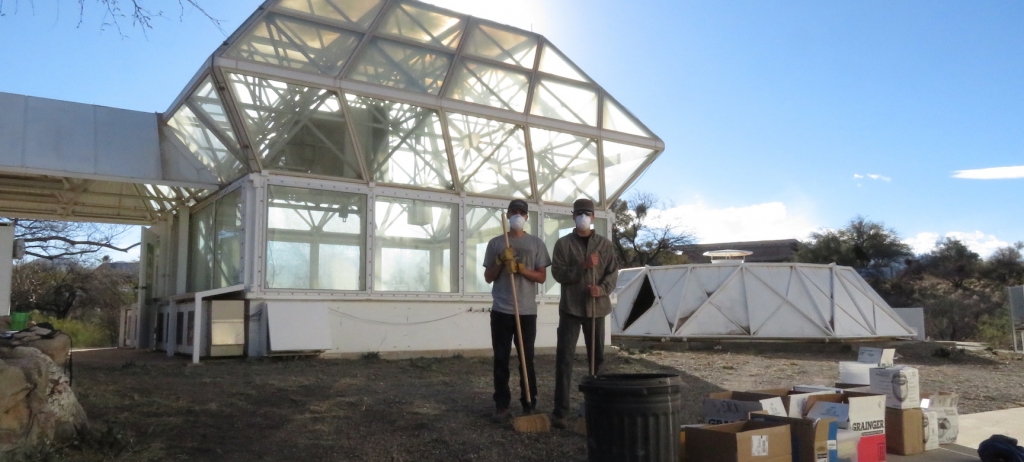 After two and a half years in research and development, networking and team building, chasing dollars and fund raising, this is the day we can officially say, "SAM IS BEING BUILT!"
SAM is a hi-fidelity, hermetically sealed analog and research center composed of a crew quarters, airlock and hub, and greenhouse with temperature, humidity, and carbon dioxide level controls. When complete, SAM will include a half-acre Mars yard for pressure suit, tool use, and rover tests. Located at the world renowned Biosphere 2 outside of Oracle, Arizona SAM is built around the original Test Module, a 480 cubic meter sealed greenhouse with automated, gravity-fed pressure regulation system designed and built by Taber MacCallum, William Dempster, and fellow Biospherians in 1987.
This week I have moved from my residence in Cascabel, Arizona to the Biosphere 2 where I fully anticipate long, back-to-back days of physical labor and further development of this exciting program. It is likely that my own blog entries will be few and far between for the coming year, but I will be posting regular updates about our progress at samb2.space/blog/.
I hope to see you there!