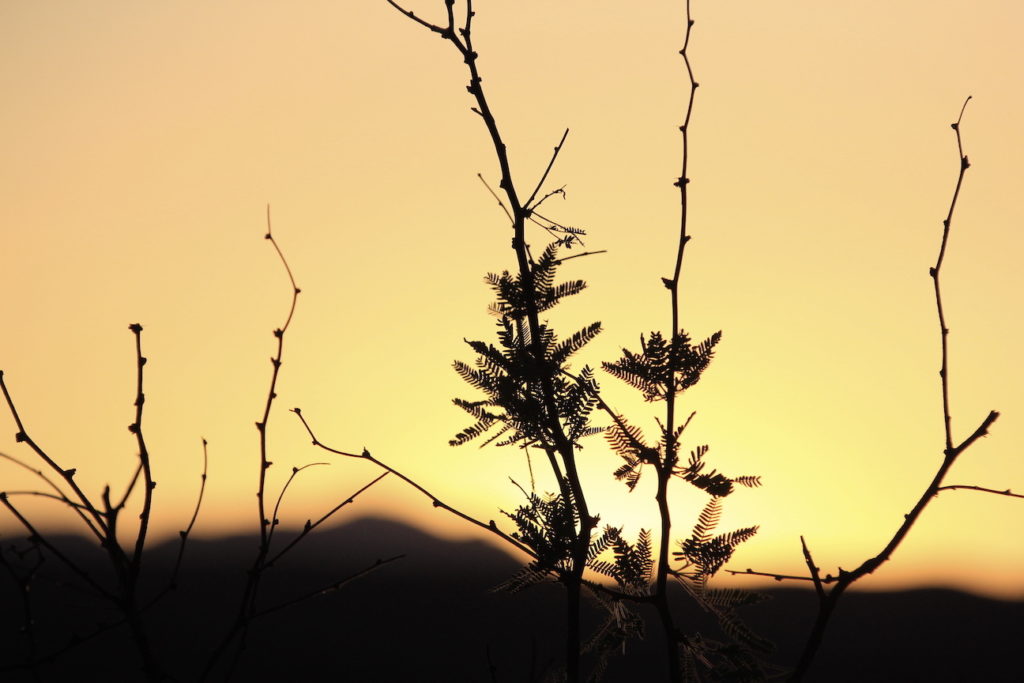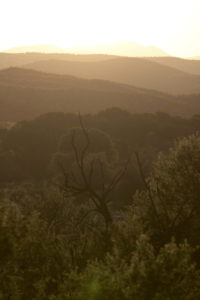 My first two months living in the San Pedro river valley a has been an extraordinary, daily adventure in temperature extremes, welcomed sun rises and stunning sun sets; no less than a dozen species of birds just outside my door, and the daily visit of four deer to my watering hole. I have been surprised by the rapid taming of an otherwise wild turkey who decided of her own accord to tap on the glass of my glass door, to tell me when she is hungry. She then follows me around the house to the spot (at a safe distance) to where I feed her. Her sister (I assume) has a family of a dozen poults that follow her across the yard once every three days or so.
The humming birds discovered two new feeders in less than forty five minutes, the seed feeder however hung in disuse for nearly a week before being discovered. Hawks with four foot wingspans, ravens, doves, and an incredible diversity of lizards occupy this land. Myriad spiders, moths, scorpions, and flies find their way into my home, ultimately trapped on sticky boards.
While I am an avid hiker, backpacker, and wilderness explorer, I have to admit to being somewhat challenged in the transition to a home in this desert biome. I am daily reminded how cities filled with concrete, pavement, invasive species, and manicured lawns have nearly completely eliminated the original, native species. I have not seen a black widow spider in Phoenix since the first year my parents and brother moved there in 1986, and never saw a scorpion. Yet here, in Cascabel, both are daily visitors to both the inside and outside of this abode. I may be a member of the species that can dominate with tools, vehicles, and weapons on the environment, but when it is just me, my hands and feet and nothing more, I am the one who is vulnerable in this complex ecosystem. Far from the lush water way of the 1800s, the San Pedro river valley remains a reminder of a world that was … and we hope, will continue to be.