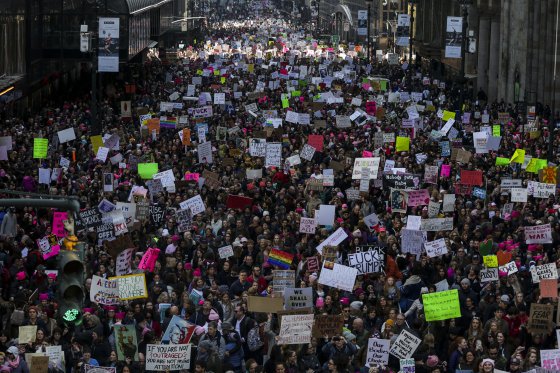 As with so many of us who feel a kind of deep pain when injustice is served, I have struggled to make sense of what unfolded this past two months. What I witnessed often felt too far removed from my own experience to present anything more than a repeat of what had been said by experts in history, psychology, and politics.
Now, it seems, the pot is about to boil. Perhaps it is time to release the pressure and address the pain. It is time to acknowledge that a latent, mostly silent, large minority of individuals desire to speak their mind. And what their mind has to say is "I no longer feel in control," or perhaps, "I no longer feel important."
In a world where the generational demographics are changing, where the borders are no longer clear, there resides a growing sense of "What about me?" When a leader focused entirely on himself says "Make American great again" he implies "I want to be in control" where we seldom feel empowered to do anything.
It became implicitly clear on election night that I live in a bubble, surrounded by those born with the empathy gene switched on. A blessing or a curse, it is difficult to determine at times. My friends, colleagues, and peers all in disbelief at such an overt expression of anger, bigotry, and fear. Not since Woodrow Wilson and the segregation of the White House staff have we seen this rise to the office of the president.
Should we be surprised? Dare we expect a consciousness rising to have established a new equilibrium since 1969? We remain a product of our DNA and evolution does not work with such haste. We are not yet arrived to a social paradigm in which those born without the expression of xenophobia carry the upper-hand.
Until that day, we must live with the potential of radical, even bipolar change.
But when more than one million people stand in peaceful protest against one man, calling for equal rights for all humankind, that is a kind of stirring the pot that might just make this president worth his crimes.