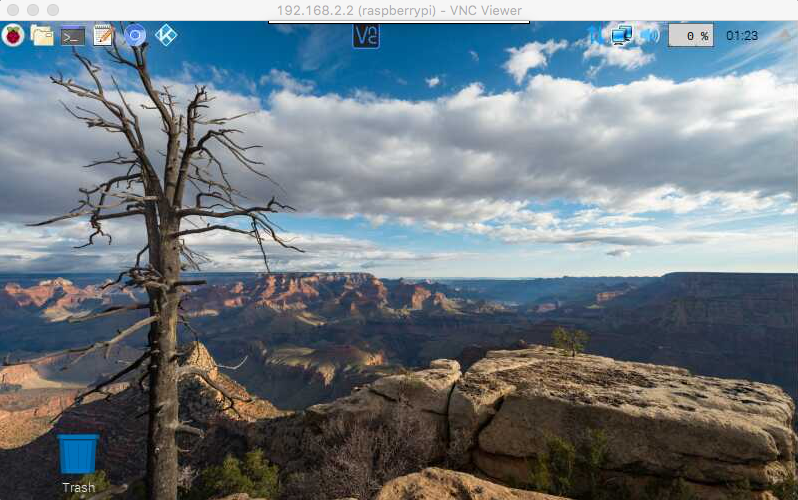 It may not look like much, but this is pure joy. Not since the development of Karoo GP for my MSc have I enjoyed discovering the potential of a computer. I recognize I am a bit late to the game, for the Raspberry Pi has been out since 2012. But for me, I finally made time to configure, launch, and explore the Pi 2B gifted to me for Christmas 2015.
The Sunfounder 37 Modules Sensor Kit has proved to be a great deal of fun. Nothing less than simple to execute, the experiments open a new world for automation, data collection, and robotics. I can't wait to dive back in soon, to learn more.
Now, I have VNC running directly to my MacBook Pro which also provides Internet access. I have loaded Kodi, the multimedia player, and will tomorrow conduct a test-run of the Raspberry Pi with a 7″ touchscreen LCD as my principal provider of music in my Subaru. If successful, I will remove the Kenwood deck and instead install the Raspberry Pi plus amplifier and once again have full control of my driving environment.