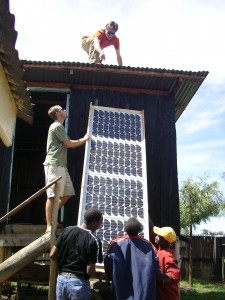 The Biography of Kai Staats
Kai Staats is an entrepreneur, inventor, writer, and film maker.
In 1999 Staats co-founded and for ten years was CEO of Terra Soft Solutions, developer of Yellow Dog Linux. Staats' leadership helped to shape Linux for the Power architecture in the high performance computing space.
Terra Soft systems were used to process images from the Mars rovers at NASA JPL, to conduct real-time sonar imaging on-board the U.S. Navy submarines, to train both military and commercial pilots for Boein, and conduct bioinformatics research at DoE labs. In 2009 Staats sold the largest Sony PS3 cluster in the world to the U.S. Air Force Research Lab in Rome, New York.
Kai Staats is now the Principal Manager of Over the Sun, LLC, a research and film production firm. Internal to OTS, Principal Manager Kai Staats and his associates investigate product development opportunities, some of which lead to real-world implementation while others provide experience and knowledge for future, internal and client endeavors. In its client engagement, OTS produces educational films in the documentary format for higher education, private and public sector scientific research organizations.
Staats offers more than a decade of experience in open source product development, professional and creative writing and film production. His greatest asset is his passion for learning, teaching, and problem solving in both the social and technology sectors.