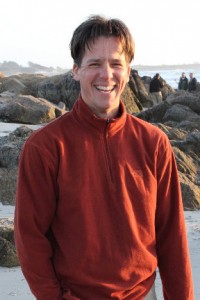 Introduction
Welcome to my personal website. As when I printed my very first business card, these pages grant me a sense of pleasure through compilation, self-reflection, and presentation. Unique from my professional website at Over the Sun, LLC, this space allows me to share with you more of who I am and how I move through the world.
Allow me to offer a brief, relatively recent history before you dive in.
In the fall of 2008, I narrowly escaped corporate America when I sold Terra Soft Solutions, my software development company of ten years. In that former life as CEO, my leadership helped to shape the use of supercomputers in the Departments of Energy and Defense, NASA, and top universities. Now, I have unburdened myself from corporate overhead, from the geographic confines of home ownership and repair, yard maintenance, and associated bills.

I am learning to move more freely through this world, from day to day, week to week with relatively short term goals, achievable and rewarding to me. An avid rock climber, writer, and world traveler, I marry a deep passion for the natural world with my work in business consulting, creative writing, and film. I have recently returned to my work of the late '90s, using corporate story telling to build capacity authentically.
I enjoy storytelling, both sharing and receiving. It is, for me, the most genuine way to connect with another human. This is something we have shared for some fifty thousand years, long before telecommunications, when the camp was the meeting place and conversations unfolded across the fire. As modern inhabitants of a faster paced world, we yet share that heritage, even if we have forgotten it in ourselves.

This is why we attend the theater, why we go to the movies. This is why we gather at restaurants, bars, and meeting halls. This is why coffee shops and Internet cafés have grown in popularity, to counter our feeling alone in a world which has grown too large despite the promises of the Internet.
This website shares my campfire stories as they unfold.